Zulutrade Review – Does Copy Trading Make Any Difference
3 min read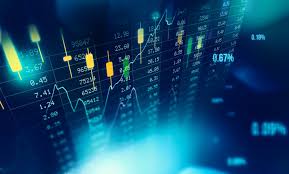 You keep seeing new online platform emerging and telling you that their online trading services are the most different out there. You evaluate their services and find out that they have nothing new to offer. However, I can tell you about a platform that can offer you something really impressive, innovative, and disruptive. Continue reading my Zulutrade review to find out what I'm referring to.
On this platform, you will be doing copy trading, which means that you will have a bunch of traders available whose trades you can copy. In other words, you will trust their judgment and simulate their trading decisions. If they are successful, you will be successful too. Is that really a great idea? Let's find out in this detailed review of Zulutrade.
No Ordinary Traders Picked
The first thing you have to know about the company is that it does not pick just any ordinary traders. Of course, how can you trust another trader and start copying their trades just like that. The company has taken care of that problem and designed a system where you will find only the best traders. So, what you should know here is that these traders come from a variety of brokers from around the world. Also, these are among the best traders on those broker platforms. So, you will be following only the best traders who have a great track record to prove that they can take you to trading success.
Despite the fact that the company picks only the best ones, it still ranks them based on their trading record, success rate, failure rate, and total volume traded. This gives you even more insight into the trader that you will be following as an investor. So, trusting them is not that difficult after all.
You'll Be able to Interact
Alright, so it's a valid question if you are concerned about the reasons a trader is picking certain assets and trading strategies. It does not matter how good their record is, you still have the right to know why a certain asset was picked at a certain time, and why a certain strategy was deployed when there were other options. If you are curious about those things, you will get the answers from the exact person who is taking those decisions. Yes, it is possible for you to interact with your trader when you decide to go with copy trading with Zulutrade. The interactions are an integral part of this platform.
You can ask them questions, learn about their trading strategies, and continue to learn until you become as good as or better than them. The best part is that you can interact with other investors as well. You can ask them which traders they are following and how they are deciding which trader to follow. Through these interactions, it becomes purely a social trading platform, which is what the future of trading is predicted to be.
You Can Automate Trades
Whether you are a trader or an investor, you will find plenty of resources and opportunities to make things convenient for yourself when you are on this platform. Keep in mind that copy trading isn't just limited to copying traders. It offers you much more. You can automate your trades if you want. To do that, you will have set criteria for entering your trading positions. You will also be able to configure the platform to exit a trade when certain conditions are met. Last but not least, if a trader you are following isn't going in the direction you want, they will automatically be removed from the traders you are following.
Final Thoughts
If you ask me and I have to be honest, copy trading can't make any difference if you are picking the wrong platform. You have to also make sure that you pick a platform that really knows the ins and outs of copy trading and how to make it beneficial for traders. That's where I think Zulutrade really shines.